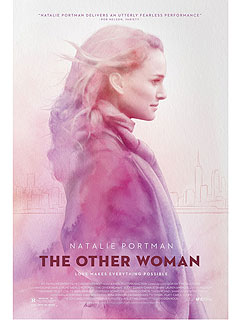 Natalie Portman
just announced she's
engaged and expecting
a baby with fiancé Benjamin Millepied – but in a new movie, she's playing a woman who sleeps with her married boss and then loses a baby.
In The Other Woman – based on Ayelet Waldman's 2006 novel Love and Other Impossible Pursuits – Portman's character has an affair with her boss, who eventually leaves his wife. Her character becomes pregnant and then loses her newborn child. The film, which will be available on demand Jan. 1 and out in limited release Feb. 4, follows the woman's struggle to cope with the tragedy while building a relationship with her new stepson.
Portman, who is nominated for a Golden Globe for her role in Black Swan, will also be seen in No Strings Attached, a romantic comedy out Jan. 21, costarring Ashton Kutcher.
Natalie Portman
From the PEOPLE TV Archive