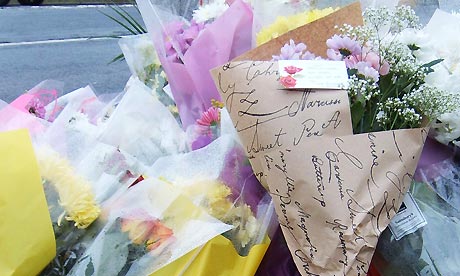 Three teenagers were killed in a head-on collision as the driver of their car attempted to overtake another vehicle on a South Yorkshire road last night, police said today.
Police named two of those who died in the crash in Mexborough as Jonathan Scott, 17, from Conisbrough, Doncaster, and Robert Ryan, also 17, of Mexborough.
The name of a 16-year-old girl who also died has not yet been released.
A teenage boy who was in the teenagers' Vauxhall Corsa is being treated for serious injuries at Doncaster Royal Infirmary.
A South Yorkshire police spokesman said two teenagers had been arrested on suspicion of causing death by dangerous driving and had been bailed pending further inquiries.
The Vauxhall was in a collision with a Volkswagen Golf as its driver tried to pass a Fiat Punto. The driver of the Golf, an elderly man, who has not been identified, suffered minor injuries.
A police spokesman said: "Before it could complete the overtaking manoeuvre, the Corsa collided head-on with a Volkswagen Golf travelling in the opposite direction."
Police cordoned off the scene for several hours as an investigation began.
A mangled door from the driver's side of one car, plastic from the vehicle's interior and shards of glass were scattered on the grass and road at the scene of the crash on Adwick Road, near the junction with Crow Tree Lane.
About 30 bunches of flowers were laid at the foot of a signpost opposite the junction. A bottle of beer was placed among the growing pile of bouquets.
One message said: "Gone but never forgotten. God only takes the best. You will be missed by everyone."
Another card for the 16-year-old girl read: "RIP ... You will always be missed, still can't believe it's you. Never forget you. Always in our hearts."
One resident said: "This stretch of road is just terrible – you can't overtake here."